Big Boy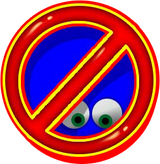 Big Boy is a trophy that can be earned in Chuzzle. It is awarded for completing a game of Classic Chuzzle or Speed Chuzzle without clearing a Fat Chuzzle.
Names in other languages
Language
Name
Meaning
French
Glouton
Glutton
German
Grossmeister
Grandmaster
Italian
Salvaciccia
Compound of salva ("save") and ciccia ("fat").
Japanese

ビッグボーイ


Biggu Bōi
Big Boy
Portuguese
Big boy
Big Boy
Spanish
¡Chico grande!
Big Boy!
Ad blocker interference detected!
Wikia is a free-to-use site that makes money from advertising. We have a modified experience for viewers using ad blockers

Wikia is not accessible if you've made further modifications. Remove the custom ad blocker rule(s) and the page will load as expected.